Our Services
An IsarFlow-Appliance is the all in one package consisting of hardware, operating system and IsarFlow software. We deliver individually preconfigured IsarFlow systems on Dell Hardware running SuSE Linux Enterprise Server (SLES) or Red Hat Enterprise Linux (RHEL).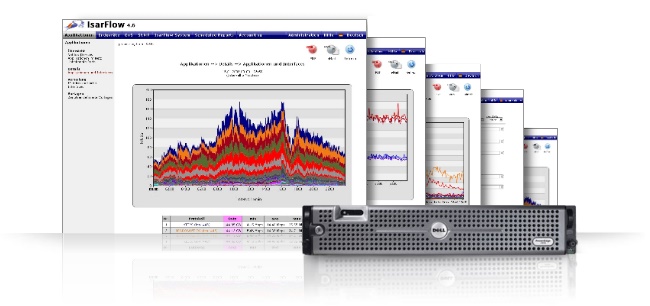 IsarFlow is a composition of multiple modules. Each of these modules can be specifically licensed according to your requirements. Its functional flexibilty and modularity allows individual licensing and pricing with a chance to activate additional modules at any time.
The scalability of our IsarFlow systems guarantees the protection of our investment. The data load in large networks is handled by a distributed IsarFlow installation in a composite of multiple appliances.
Sizing is subject to your requirements. Furthermore, the system is extendable with additional appliances at any time.
With a distributed IsarFlow installation even enterprise networks or networks of service providers can be analysed efficiently. In contrast, the installation of a single appliance represents the most cost-efficient entry into the analysis of Netflow, cbQoS and SNMP data and is nevertheless extendable up to a large scale enterprise network system.