Welcome to IsarFlow.
IsarFlow is a network monitoring solution based on Netflow/sFlow/IPFIX and SNMP data. With know-how and experience, we provide detailed visibility into your network - independent of your network's size.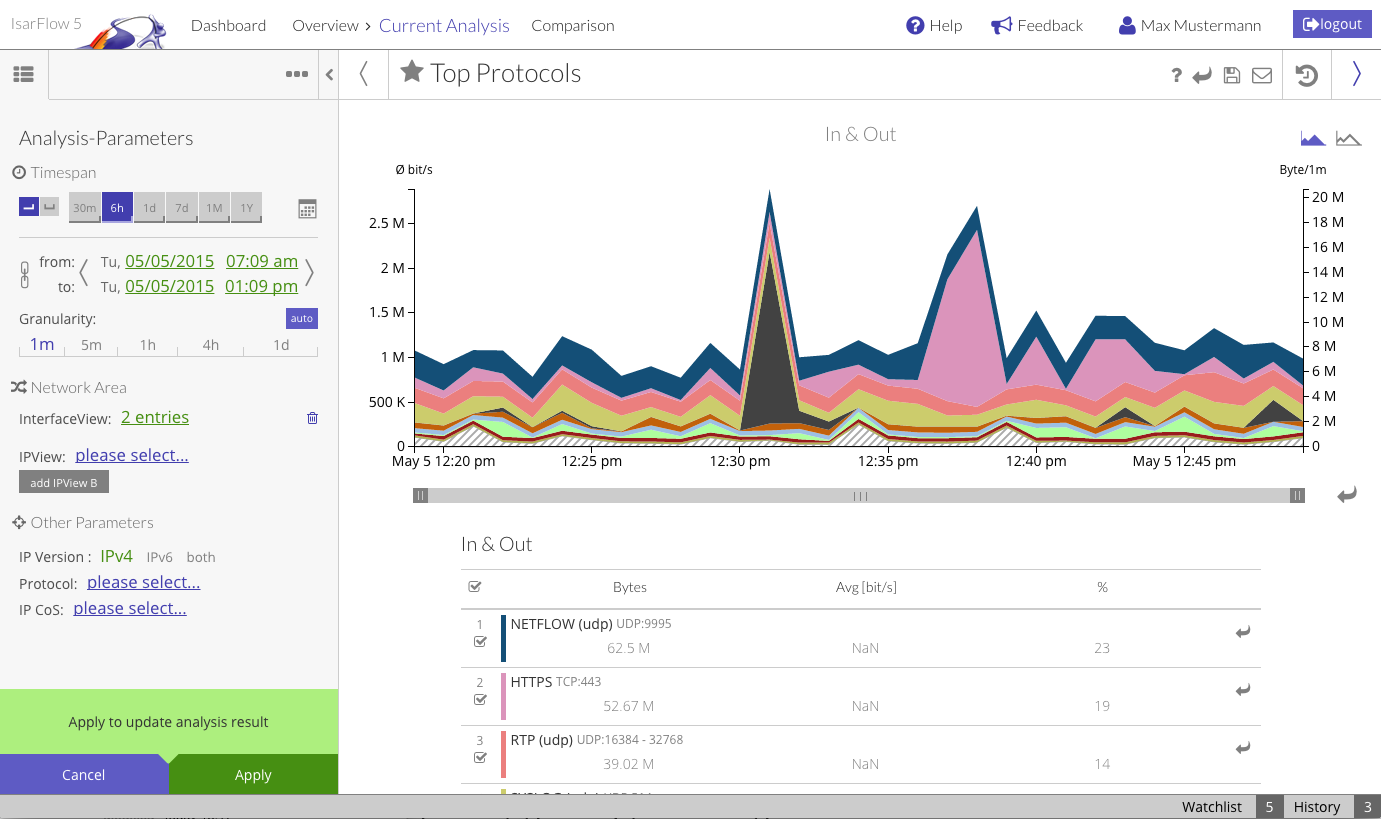 Learn about the benefits of IsarFlow and find out the unique possibilities we offer. Contact us and let us tap your network potential!